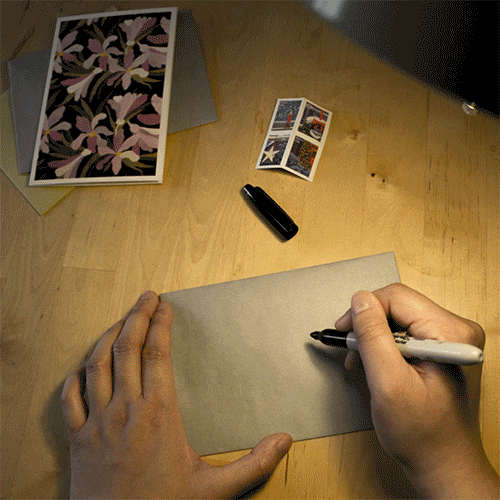 Phew! The last step before sending out your invites. These are the steps we took to get to this final step.
Designing your invitations
Figure out how many cards you need. It's one per household not one per person.

Designing your cards (Color, theme, shape, etc..)

Addressing your envelopes (what font?)

Stamps (International or forever stamps)
We reached step 4 after two months had passed. Yes! Two whole months. I designed our cards and had them printed and then had too find matching envelopes. Then we used the Cricut too find the perfect font for the address. It took a ton of time.
Once we got to step 4 I had already bought forever stamps before the price of stamps went up. To my surprise and I will totally admit to this I have never sent an international invitation to anyone. I didn't realize they are stamps just for that. Thank you, Mom, for pointing that out.
It's super easy and do not worry not crazy expensive either. I went to the post office to drop off all our invitations and gave the 6 envelopes to the post office lady. She took them, weighed them, and then told me that stamps were just $1.15 each. So in total, we paid an extra $6.90.
Don't just place your forever stamp on your international invitations! It will never get there. Also, When addressing to a foreign country make sure you write it out the way they do it. From Canada to Hong Kong addresses vary like crazy!
Have a wonderful rest of the week and see you next week!