How to choose the right caterer
Part 1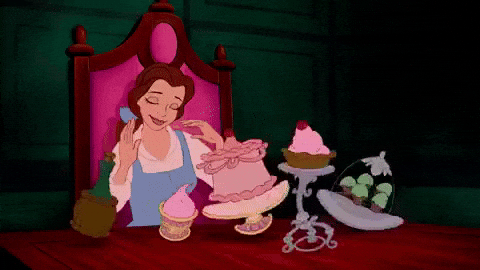 When it comes to the things that can make or break an event, food is the most important and the most remembered. With the pressure of finding a caterer that fits your wedding theme and guests it can get a little over whelming. Which I totally understand!
So where do you start?
I recommend these 7 steps!
1. Create a budget
This step can be a little complicated if you don't know what the average price is in your local area. So, the best thing to do is take your guest list count and figure out what kind of food you would like.
For example: seafood, lamb chops, and sushi, can all be very expensive food items and run your bill up.
Also, the way your food is served can change the cost of your final bill.
For example: Active Stations, Plated, and Russian Service can all be very expensive because of the amount of staff needed for your wedding.
Next thing to go into your budget is your bar. This doesn't have to be your alcohol per se but your bartenders. Make sure to ask your caterer if they allow you to bring in your own alcohol or they require you to use theirs.
Tip to save money: If your caterer and venue allows you to bring your own alcohol. Purchase the alcohol at Total Wine and More or at a local liquor store that allows you to return anything not used.
All these will help you determine costs.
2. Create a list of must have's and have not's
This step is very important for both you and your SO. Make sure both of you are heard and you include everything you want. This can be type of food, service, special dietary needs and much more.
3. Make a list of dietary needs
When making your menu your guest list does matter. Make sure to list down all dietary needs. Make sure to discuss this with your caterer. The best way to create the best menu is to have these options: Meats (chicken is neutral), Seafood (fish or shrimp), A starch, a veggie, something with dairy and fruit. This way there is an option for everyone.
Tip: Pizza is a very popular meal option however; can be very painful for those with dietary issues such as gluten intolerance, and lactose intolerance. If provided a menu such as this make sure you have other options as well.
4. Write down what rules your venue has regarding caterers. (This is very important!)
This step is one of the most important if your caterer can't follow the rules your whole wedding could get shut down or you can get a heavy fine. Make sure to read the contract thoroughly and explain to your caterers the rules.
5. Figure out if you would like a bar or not
This is a very important step. Alcohol can add anywhere from 2k to 8k to your catering cost. Make sure you figure out with your caterer if they provide the alcohol and how much or if you provide it estimated how much.
Tips: If you want to save money but still want alcohol. Beer & Wine only is your best bet and get it from a liquor store that you can return the unused bottles.
6. Check out reviews
7. Make sure they have insurance
All these steps can get you on the right foot for your tastings with your caterer. Next week we will; go over comparing your options and you will see what we have done for ours. See you next week!
#Catering #Food #bartenders #bar #alcohol #venue #insurance #staff #plated #stationed #buffet