You may have been dreaming about this day since you were a little girl. I know I have! When imagining your wedding day you were so thrilled for the planning process, finding flowers, colors to match, your outfit, the location and much more! All we wanted was it to be perfect.
Then you had that moment. When your significant other dropped to one knee and proposed. Woot! Before enjoying the moment you have decided to plan your dream wedding. Here is a pointer from a newly engaged bride and forever wedding planner. Take in the moment you have with them and enjoy it. It is a fun time!
After a little while. Announce your engagement. For us, we got engaged in Paris on August 14th, 2018 (Yes, super romantic I know). After he proposed we walked hand in hand through the streets of Paris, and all I could think at that moment was "Omg, Omg, I can't believe it!". That evening we didn't announce it on social media because we wanted to enjoy the moment a little while just the two of us.
A day passed and we sent out a quick burst of texts and calls to our closest family and friends. When we landed back into the states we had already started planning our engagement dinner.
Not a party! Just dinner. This is a great way to save money and celebrate your day.
Etiquette Tip: You have to pay for your guests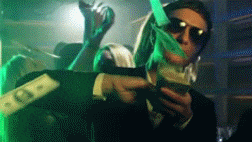 That doesn't mean you have to go broke. Plan it right and everyone will enjoy and you will still save money.
For Example:
Find a space that doesn't charge you a minimum. A restaurant is a great start. We choose Cava a Mediterranean tapas restaurant for 21 of our closest friends. I then created an Evite (Yup, no formal invitation here. This is a great way to save money) and sent the invitations out. Within 3 weeks we had out engagement dinner. It was a great small way to celebrate.
Do you want to learn ways to save money planning your engagement dinner? Subscribe!